Menu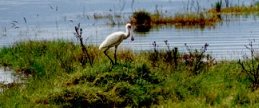 Partners are from all over the world including Australia, Azerbaijan, China, Italy, Israel, Japan, Netherlands, Philippines, Russia, Singapore, South Africa, Spain, Sri Lanka, Taiwan, Ukraine, United Kingdom, United States of America and Uzbekistan.
Jambo from KENYA
Email from a teacher in Kisumu, Kenya
I teach at a school in Kisumu Kenya. ... my school is in East Africa. In total I have 26 students. The students are both urban and rural.
Email from Kisumu, Kenya
We shall participate in sending information about our country. Ours is a beautiful nation and earns a lot of money from tourism.
My students at the High School want to begin an environmental lake conservation project on Lake Victoria. We shall keep you posted.
Emails about Kisumu
We live in Kisumu on the shores of Lake Victoria. ... Kisumu is the third largest city in Kenya.
We have a museum in Kisumu. You can see what it used to be like here when the railway first came to our town.
Emails from Kisumu
People here speak English, Swahili and other languages. Hello in Swahili is "Jambo".
We are doing a conservation project on Lake Victoria.
We like soccer. Which sports do you have in your school?
Email from a student in Kenya
I am boy aged 16 years old. I am a tall skinny boy and I keep long dreadlocks. My parents were reggae fans from
Ethiopia
. I am the leader of our schools scout team and the leading boy scout in our District. ... I live on the shores of Lake Victoria.
Our school is right on the Equator, so is our country Kenya. But can you imagine we have snow! Yes I said snow! In Kenya Africa - on Mount Kenya ...
I have climbed Mt. Kenya as a boy scout. I did not reach the top, but I plan to do it. ...
Read the WIZ information on KENYA
Find out what is happening in the World. Read the latest news in NEWSLINK
We would like to thank Jo Anne Phillips for the top photograph
Return to the Menu