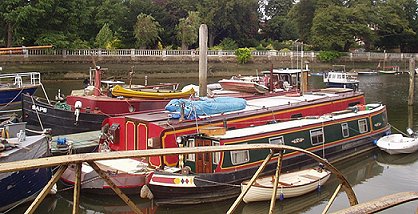 Twickenham Riverside - Reimagine, Recreate, Restore
Saturday 5th June 2021 was World Environment Day, the United Nations day for encouraging worldwide awareness and action to protect our environment with the theme "Reimagine, Recreate, Restore".
"This is our moment. We cannot turn back time. But we can grow trees, green our cities, rewild our gardens, change our diets and clean up rivers and coasts. We are the generation that can make peace with nature. Let's get active, not anxious. Let's be bold, not timid."
As individuals there are a number of things we can do but "Reimagine, Recreate, Restore" is needed through all sectors of society and government.
Our public spaces, rivers and coasts are important to our physical and mental health providing space for exercise and reflection; it is essential that we safeguard them.
Protecting the environment is not always an easy option as there are many demands on land, often a scarce resource, but this year let us "Reimagine, Recreate and Restore".
Remember Our Riverside
The London Borough of Richmond upon Thames has a number of open parks and public spaces: 128 parks and open spaces with the Thames dividing the Twickenham side and the Richmond side of the Borough.
In 1924 the Council had the foresight to buy the land on Twickenham Riverside for the residents of the Borough - who along with the Mayor have the Title Absolute - "for the purpose of public walks and pleasure grounds", but since the outside pool closed in 1980 there have been a number of attempts to develop this land for commercial and/or housing purposes; this is a rare natural resource which cannot be replaced.
We live in a time when open space, in this case public open space, should be valued: "Reimagine, Recreate, Restore".
SAVING TWICKENHAM RIVERSIDE
photograph
:
Eel Pie Island