Baltic Gateway Menu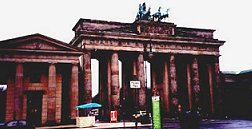 The Baltic Sea is located in Northern Europe. Countries in the Baltic Sea Region are Denmark, Estonia, Finland, Germany, Latvia, Lithuania, Poland, Russia and Sweden.

Norway is a neighbouring country (next to Sweden) and Belarus and Ukraine have historical ties with the Region.
What do you know about Germany?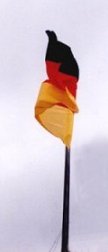 Neanderthal man was named after the Neander Valley near Dusseldorf.
A network of over one hundred and fifty temples, built between 4800 BC and 4600 BC, has been discovered beneath the countryside and cities of Germany, Austria, the Czech Republic, Slovakia and Hungary. Sites in Germany have been found in Dresden and near Leipzip.
Ruprecht Karls Universitat in Heidelberg, founded in 1386, is one of the oldest universities in Europe.
A number of German cities were members of the Hanseatic League, an association of traders providing mutual help and protection. Dating back to the thirteenth century the League flourished until the seventeenth century.
In 1714 George the Elector of Hanover inherited the British throne, becoming King George I.
The Bauhaus, a school of design, had a strong influence over art, architecture and product design from the beginning of the twentieth century. Its founder's aim was to bring together architecture, sculpture and painting. Other disciplines taught at the Bauhaus included furniture design, wallpaper and textile design.
In 1961 Walter Ulbricht ordered the construction of the Berlin Wall to prevent dissatisfied East Germans going to the West. (The Wall was taken down in 1989)
Find out more about Germany from the WIZ Linking the World project. News from GERMANY can be found on World InfoZone's Newslink