The grapes can be seen overhanging the wall with a carved wooden panel of grapes to the side. This is next to an alcove containing a centuries old church pew with fleur de lys carved sides.
The gardens wrap around the house with a variety of mature trees and shrubs: wisteria, magnolias, olive, fig and quince.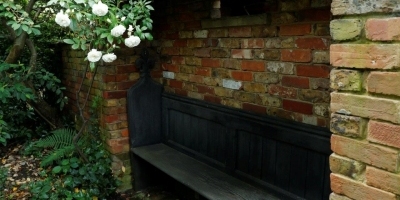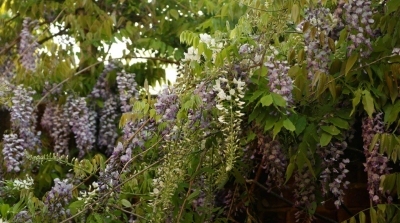 The quince tree has very pretty pale pink flowers prior to producing fruit; the large fig is extremely fruitful and the olive tree is as high as the roof of the house!
MY STRAWBERRY HILL HOUSE:

Local Area, Gifford Lodge, Pope's Legacy, Walpole's Strawberry Hill House, Grand Neighbours - Richmond House.

Photographs World InfoZone

Page One